Would you like to be more creative, intelligent, expressive, intuitive, artistic, free, and promotional of yourself and others?

Would you like to be a better decision maker, planner, leader, healer, athlete, lover, or matchmaker?

Would you like to have better judgement, and be more of an individual?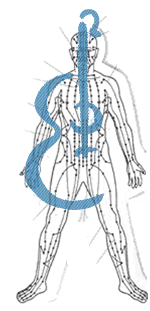 YogaGuitar's mission is to help ordinary people turn themselves into artists and to help artists turn themselves into masters.


The human body is the ultimate musical instrument, and our lives are compositions and performances in which we express every human quality through our personalities! The more flexible and strong we are; the more healthy our bodies and personalities; the more wonderfully creative and expressive is our 'music'.

At YogaGuitar, YOU are your instrument. You will learn to precisely tune the 16 meridians of your body as you untwist the lifetime effects of trauma, labor and stress. You will learn which yoga poses are the most helpful for you as an individual; the poses which will most enhance your health, by tuning and toning your body, mind, emotions and spirit.

If you are a musical athlete, YogaGuitar can provide a foundational study with which you can build up your mental, physical, spiritual and emotional stamina; necessary qualities of a great artistic practitioner and performer; qualities necessary to have a great life.

YogaGuitar is 'non-denominational' in that it is compatible with, traditional yoga practices, and complements them.

YogaGuitar classes meet at times published on the YogaGuitar™ Calendar. Some classes are by invitation only. Private sessions are also available by calling 617-625-9856.